The Bronx Onsite Truck Repair
The Bronx Onsite Truck Repair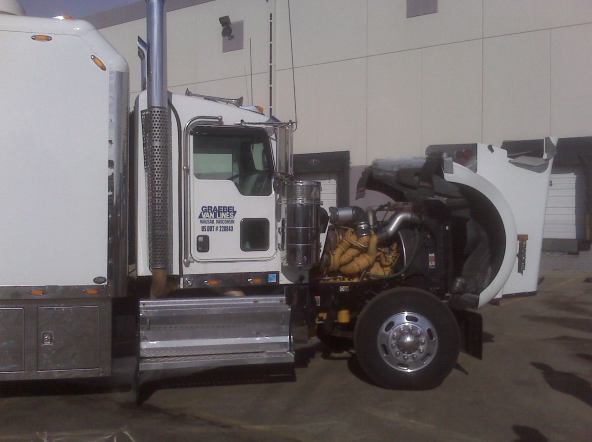 If you're a truck owner, then you know that there's nothing more important to your business than your truck. When it comes time for repairs, you need a reliable and experienced team to take care of your truck. That's why The Bronx Onsite Truck Repair is the perfect choice for your truck repair needs. We have years of experience repairing all types of trucks, and we're dedicated to providing quality service every time.
So if you're looking for reliable and affordable truck repairs, contact us today at 516-908-8914! We'll be happy to help you get back on the road in no time.

About

The Bronx Onsite Truck Repair
Welcome to The Bronx Onsite Truck Repair, your trusted destination for top-notch industrial vehicle repair and maintenance services. With a passion for excellence and a commitment to customer satisfaction, we specialize in repairing and maintaining vehicles of all makes and models. From engines and brakes to transmissions and suspensions, our highly skilled technicians deliver the finest workmanship and attention to detail, ensuring that your trucks are operating at their optimal performance.
Convenience is our priority, which is why we offer onsite truck repair services throughout all five boroughs of the city. We understand the importance of minimizing downtime and keeping your business running smoothly, so we bring our expertise directly to your location. Our team is equipped with state-of-the-art tools and diagnostic equipment, enabling us to swiftly diagnose and resolve any issues your vehicles may have.
When you choose The Bronx Onsite Truck Repair, you can trust that your trucks are in capable hands. We take pride in our reliability, efficiency, and lasting solutions. Give us a call whenever you need dependable onsite truck repair services that will keep your vehicles on the road.
The Bronx Onsite Truck Repair: (516) 908-8914.
The Bronx Onsite Truck Repair

Services
24/7 Emergency Roadside Care
We understand that emergencies can happen anytime, anywhere. That's why we offer 24/7 emergency roadside assistance services. Whether it's a breakdown, tire blowout, or any other roadside issue, our team is ready to provide prompt assistance, ensuring you get back on the road safely and swiftly.
Fleet Service—Industrial Care With Professional Flare
We know the importance of keeping your entire fleet in optimal condition. Those trucks need to stay moving if the goods are going to be delivered. That's why we offer a comprehensive maintenance package that covers every aspect of your rigs, from front to back. Our dedication to providing all-around care extends beyond just the trucks themselves. We also take care of trailers, reefer units, and provide tune-ups and inspections to ensure that every component of your fleet is in excellent working order.
No matter the brand of big rigs you operate, our team of experienced technicians is well-versed in handling multiple brands so your fleet receives the highest level of expertise and care. By entrusting your fleet to us, you can keep your trucking business running smoothly and your drivers happy, knowing that their vehicles are well-maintained and reliable.
Choose The Bronx Onsite Truck Repair for complete fleet care that you can rely on.
Servicing Many Makes and Models
At The Bronx Onsite Truck Repair, we pride ourselves on our expertise in servicing a wide range of makes and models. Our dedicated crew is not limited to popular brand names alone. Whether you have a well-known brand like Mack, Kenworth, Peterbilt, Iveco, or Navistar, or a less common one, we've got you covered.
Our skilled technicians are experienced in working with various truck brands, including AEERSA, Crane Carrier, Diamond REO, Kalmar Ottawa, and Terex. Most brand names are not too obscure for our team. We understand the unique intricacies and specifications of each make and model, allowing us to provide specialized care and repairs tailored to your specific truck.
Rest assured that when you bring your truck to The Bronx Onsite Truck Repair, you can count on our crew to handle any make or model with the utmost professionalism and expertise, ensuring your vehicle receives the highest quality service it deserves.
Superior Engine Repair
When it comes to major engine repairs for your big rig, The Bronx Onsite Truck Repair is your ultimate destination. We recognize that the engine serves as the vital core of any industrial vehicle, and our skilled technicians possess the expertise needed to ensure its optimal performance.
Big rig engines are intricate systems that demand meticulous attention to various components, including fuel injectors, turbochargers, pistons, and oil pumps, among others. Our team of ASE certified mechanics specializes in both diesel and gasoline engines, making your truck operate seamlessly and efficiently.
We know brands such as:

Hino

Caterpillar

Cummins

Detroit Diesel

Paccar

Volvo

Deutz



When you choose us for engine repairs, we initiate the process with a comprehensive diagnosis to accurately identify the underlying issue. Equipped with cutting-edge tools and equipment, we execute the necessary repairs, regardless of whether they entail minor adjustments or extensive overhauls. You can have complete confidence in our precision and proficiency.
If your big rig engine is experiencing difficulties, entrust it to The Bronx Onsite Truck Repair, where we will swiftly restore its smooth functioning. Your truck will be back on the road in no time, running like a well-oiled machine.
The Bronx Transmission Repair
For reliable transmission services when your truck's transmission encounters issues, count on The Bronx Onsite Truck Repair to keep your vehicle operational. Our team of ASE-certified mechanics possesses the necessary expertise and experience to handle a wide range of transmission repairs. We specialize in addressing various transmission components, including:
Brake bands

Casings

Input/Output shafts

Gear sets

Modulators

Torque converters
At The Bronx Onsite Truck Repair, our ASE-certified mechanics excel in diagnosing and resolving any type of transmission problem, whether it involves a slipping clutch, grinding gearbox, or other issues. With our convenient mobile truck repair service, you can avoid the hassle of towing your truck to a repair shop since we will come directly to your location.
We take pride in delivering top-quality mobile truck repair service throughout New York City, and our professional mechanics arrive in fully stocked trucks, ready to tackle any repair or maintenance job. Recognizing that time is of the essence in the trucking industry, we prioritize getting your rig back on the road promptly.
If you're facing transmission problems, don't hesitate to reach out to us today. We are here to address all your transmission repair needs and ensure a swift return to the road.
Onsite Truck Repair—We Come to You
Experience the convenience of onsite truck repair with The Bronx Onsite Truck Repair. Our services are designed to prioritize your convenience and minimize downtime. When you reach out to us, you're not just requesting repair assistance – you're summoning a team of professional mechanics who will come directly to your location.
Our mobile trucks are fully equipped with state-of-the-art tools, ensuring that we have everything we need to address your truck repair needs efficiently. You no longer have to worry about the hassle of bringing your vehicle to a repair shop or coordinating transportation logistics. We bring the expertise and equipment to you.
With our onsite truck repair service, you can save time, effort, and money while enjoying the peace of mind that comes with knowing your repairs are handled by experienced professionals. Don't let breakdowns disrupt your operations. Contact us today, and our team will swiftly arrive at your location, ready to provide the top-quality repair services you need.
Dial (516) 908-8914.
Big Rig Brake Repair
When it comes to servicing the brakes of your big rig, you can place your trust in The Bronx Onsite Truck Repair. We recognize the crucial role that brakes play in maintaining the safety of commercial vehicles and possess extensive knowledge of the intricacies of your truck's brake system.
We understand that a swift and reliable braking system relies on the excellent condition of every component, including brake pads, rotors, drums, and shoes. When you choose us for brake service, we will perform a thorough inspection of each part, ensuring that they are all in optimal working condition.
We service parts such as:
Reservoirs

Chambers

Valves

Brake lines

Compressors
In the event that your truck is experiencing a delay in stopping, do not hesitate to get in touch with us. It is essential to address this issue promptly, as a fully loaded tractor-trailer truck traveling on the freeway should be capable of coming to a stop within approximately 370 feet. If your vehicle is unable to achieve this level of braking performance, it is crucial to have your brakes thoroughly examined and assessed. No other mobile mechanic does that like The Bronx Onsite Truck Repair.
Industrial Trailer Repair in the Bronx
At The Bronx Onsite Truck Repair, we recognize the significance of your trailer in ensuring efficient job completion. To ensure that your rig is always in top-notch condition, no matter what trailer type you own, we provide a comprehensive range of trailer repair services.
Our trailer repair services encompass a diverse array of trailer types, including hotshots, flatbeds, curtainsides, drop-decks, reefers, and more. We possess the expertise to address every aspect of your trailer, from brakes and axles to lighting, locks, latches, and other crucial components.
Whether you're facing issues with a malfunctioning brake system, a damaged axle, or a broken latch, we are here to assist you. Our team arrives fully equipped with all the necessary tools and equipment to restore your trailer to its optimal condition swiftly, ensuring you can get back on the road without delay.
HVAC Service
When it comes to first-rate HVAC repair services for your truck, The Bronx Onsite Truck Repair is the ideal choice. We understand the vital importance of a functioning AC system during the dog days of an NYC summer, ensuring truckers can enjoy a cool and comfortable cabin.
However, our expertise extends beyond air conditioning repairs. We are also specialized in addressing heating system issues, encompassing repairs for coils, vents, fans, and switches. Our highly skilled mechanics possess the necessary skills and equipment to handle a wide range of repairs, from simple fixes to intricate overhauls.
No longer do you have to endure sweltering summers or freezing evenings on the road. Reach out to The Bronx Onsite Truck Repair today to schedule your HVAC repair services. We will ensure that your truck's climate control system operates at its best, providing you with optimal comfort as you travel.
Electrical
To ensure the smooth operation of your rig, we provide comprehensive maintenance and repair services specifically tailored to your electrical system needs. Our expertise encompasses all aspects of electrical systems, including:
Lighting

Locks

Dashboard wiring

Ignition timing

Charging systems
And more.
Our team consists of ASE-certified mechanics who possess extensive knowledge and experience in diagnosing and repairing any electrical issue your truck may encounter, no matter how complex. Utilizing state-of-the-art diagnostic equipment, we swiftly identify the root cause of electrical problems, allowing us to provide the most efficient and effective solutions to get your truck back on the road.
Our team of experts can perform routine maintenance tasks, such as inspecting and cleaning connections, checking battery health, and testing alternators and starters, ensuring that your electrical system functions at its best.
At The Bronx Onsite Truck Repair, we are committed to delivering exceptional truck repair and maintenance services to keep your fleet running smoothly. With our experienced team of ASE-certified mechanics and fully equipped mobile trucks, we provide onsite repairs for industrial vehicles of all makes and models across all five boroughs of the city.
Whether it's engine repairs, transmission services, brake maintenance, HVAC repairs, electrical system diagnostics, or trailer repairs, we have you covered. Trust us to provide reliable, efficient, and top-quality services that prioritize your convenience and minimize downtime. Contact us today and experience the difference The Bronx Onsite Truck Repair supplies. Your satisfaction is our priority.
The Bronx Onsite Truck Repair: (516) 908-8914.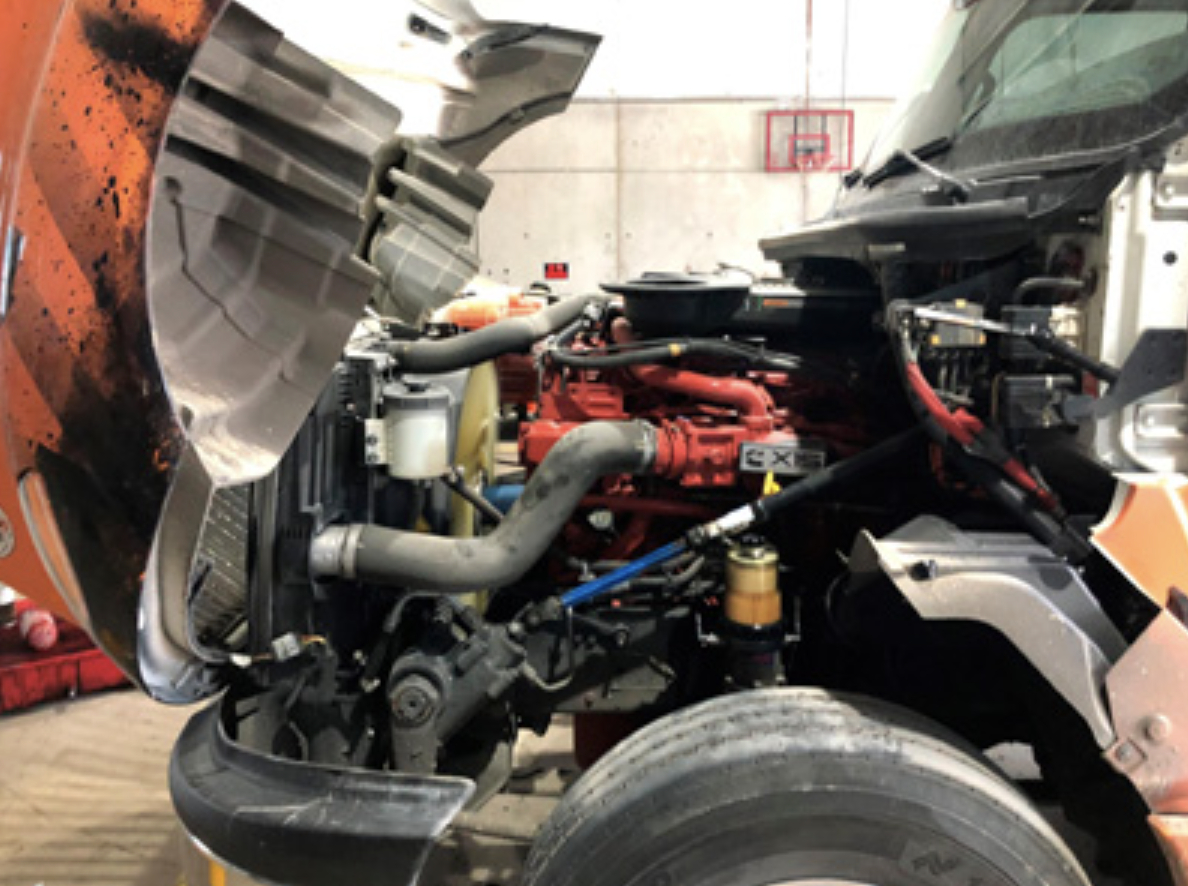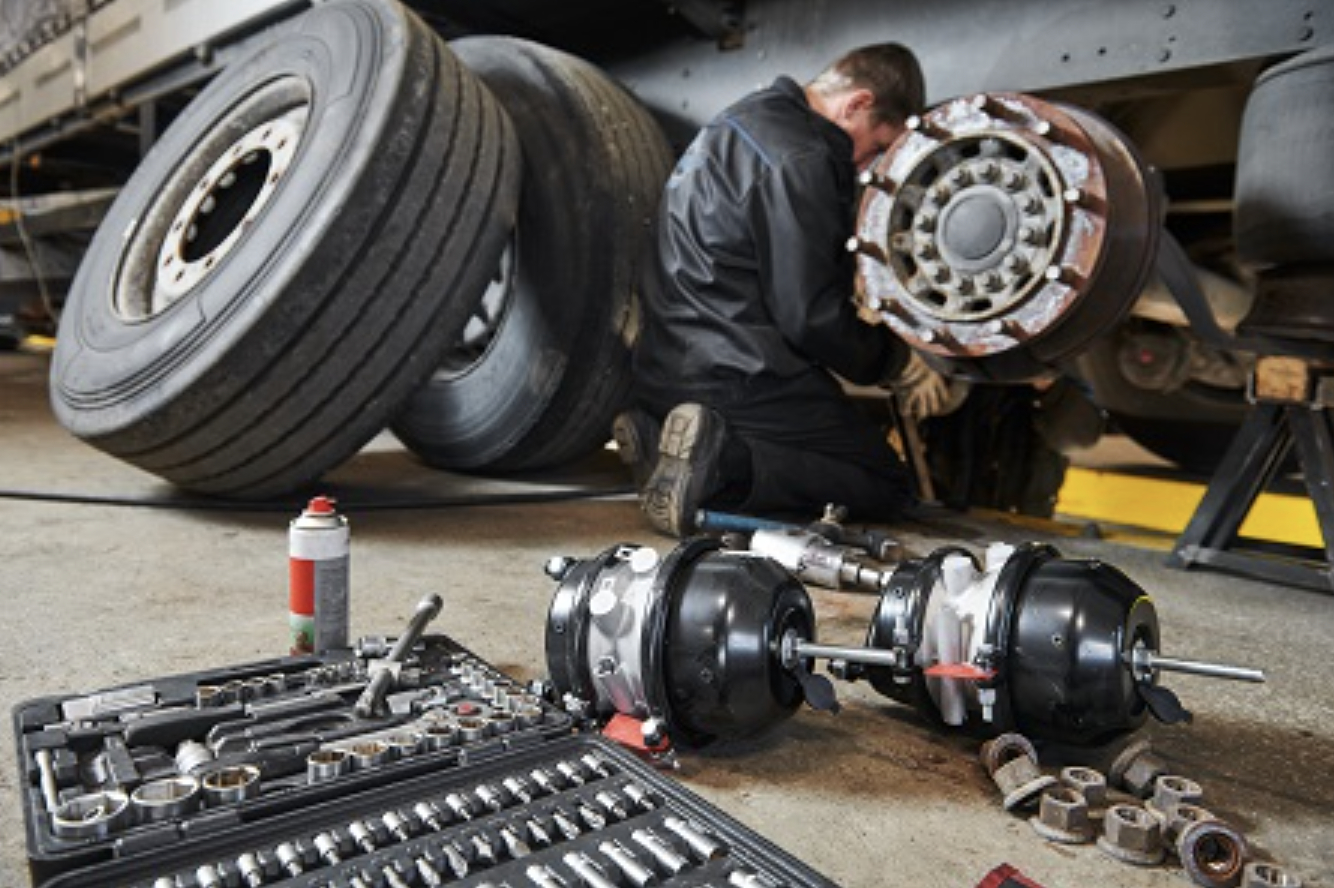 Contact Us Today!
Looking for quick and reliable truck repair and maintenance services? Look no further than The Bronx Onsite Truck Repair – they can get your heavy-duty vehicles running as good as new in no time. With their convenient onsite services, you won't have to worry about transportation costs or even having to take your truck into the shop. They also provide 24/7 emergency services – so if you find yourself needing repairs at any time, day or night, The Bronx Onsite Truck Repair has you covered. Plus, their experienced technicians guarantee a job done right with honest pricing and quality parts and service every time. Don't wait any longer – contact The Bronx Onsite Truck Repair and be back on the road in no time!
Contact Bronx Onsite Truck Repair at (516) 908-8914.